the occasion
In 2023 Cinelli celebrates its 75th anniversary. We took the opportunity offered by this very special occasion to take a deep dive into our archive and in particular into the story of our founder Cino Cinelli. What we discovered was a uniquely hybrid personality, able to combine a passion for technique and performance developed during his professional career, with an indefatigable need to dream outside of the limits of what already existed with a finely-tuned sense of luxury and taste and extraordinary stubbornness! Our dream became to create a bike that paid homage to this personality and demonstrated how deeply rooted his personality is still today in the brand's DNA.
the concept
To pay homage to our unique DNA we asked ourselves: what bicycle would Cino Cinelli design for himself to race the 1941 Giro d'Italia were he here today, with access to the most cutting-edge innovations and materials of contemporary bicycle manufacturing. Our answer was the XCR75, the ultimate luxury performance bicycle in the world.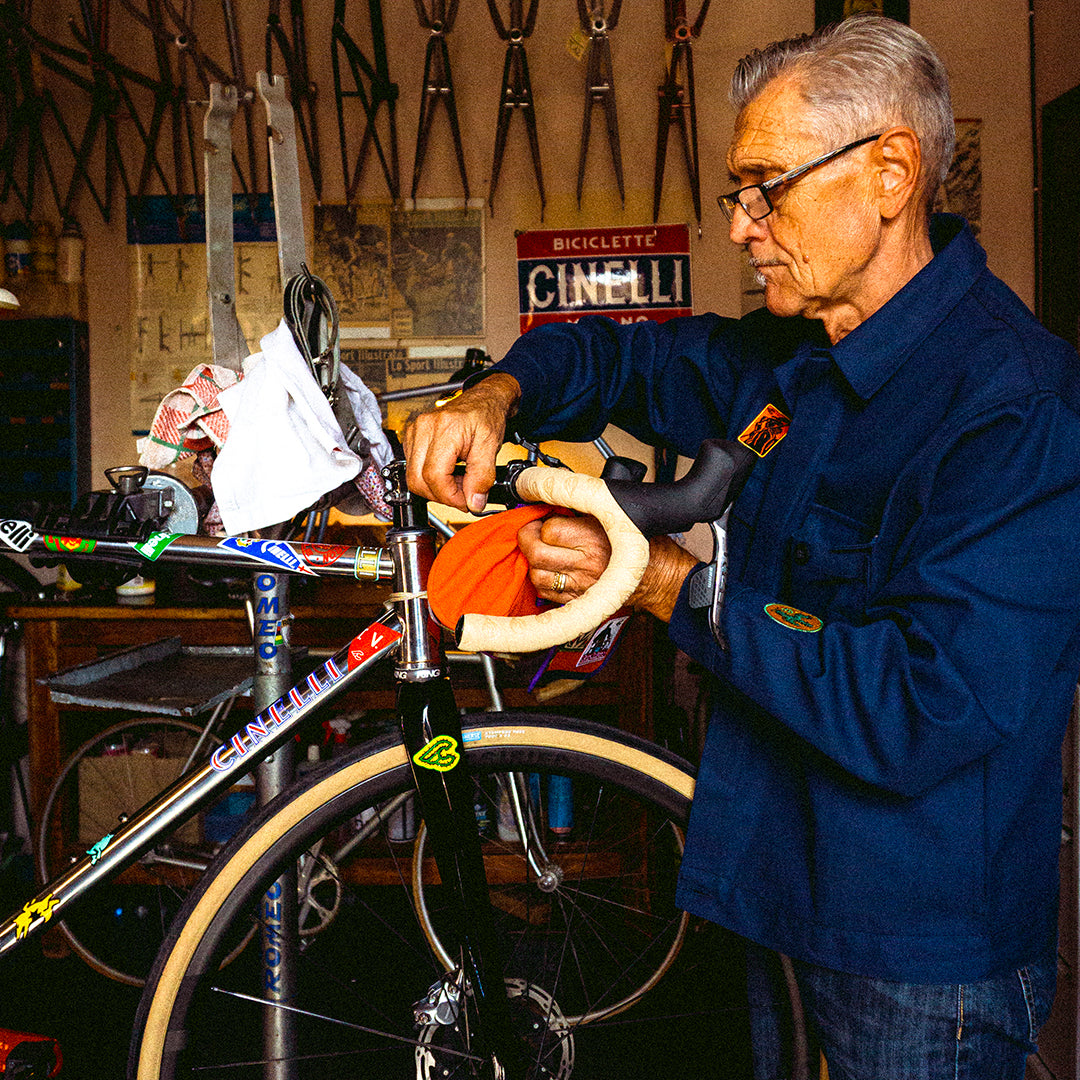 the bike
The XCR75 is the ultimate luxury performance bicycle in the world. Manufactured in a limited edition of only 20 pieces, it combines the world's lightest steel tubeset, Columbus' stainless steel XCR, with an "all road" geometry that combines cues from Cino Cinelli's 1950s Supercorsa designs with contemporary advances in endurance riding positions, with industry-changing Classified internal hub system (with an exclusive splash anodization finish developed specifically for Cinelli) with probably the most stylish handlebar bag in the world (custom edition of the fabled Ron's Bikes Fabs Abs) a Brooks C-13 that has never previously existed and was made exclusively to our specifications and many, many, other details.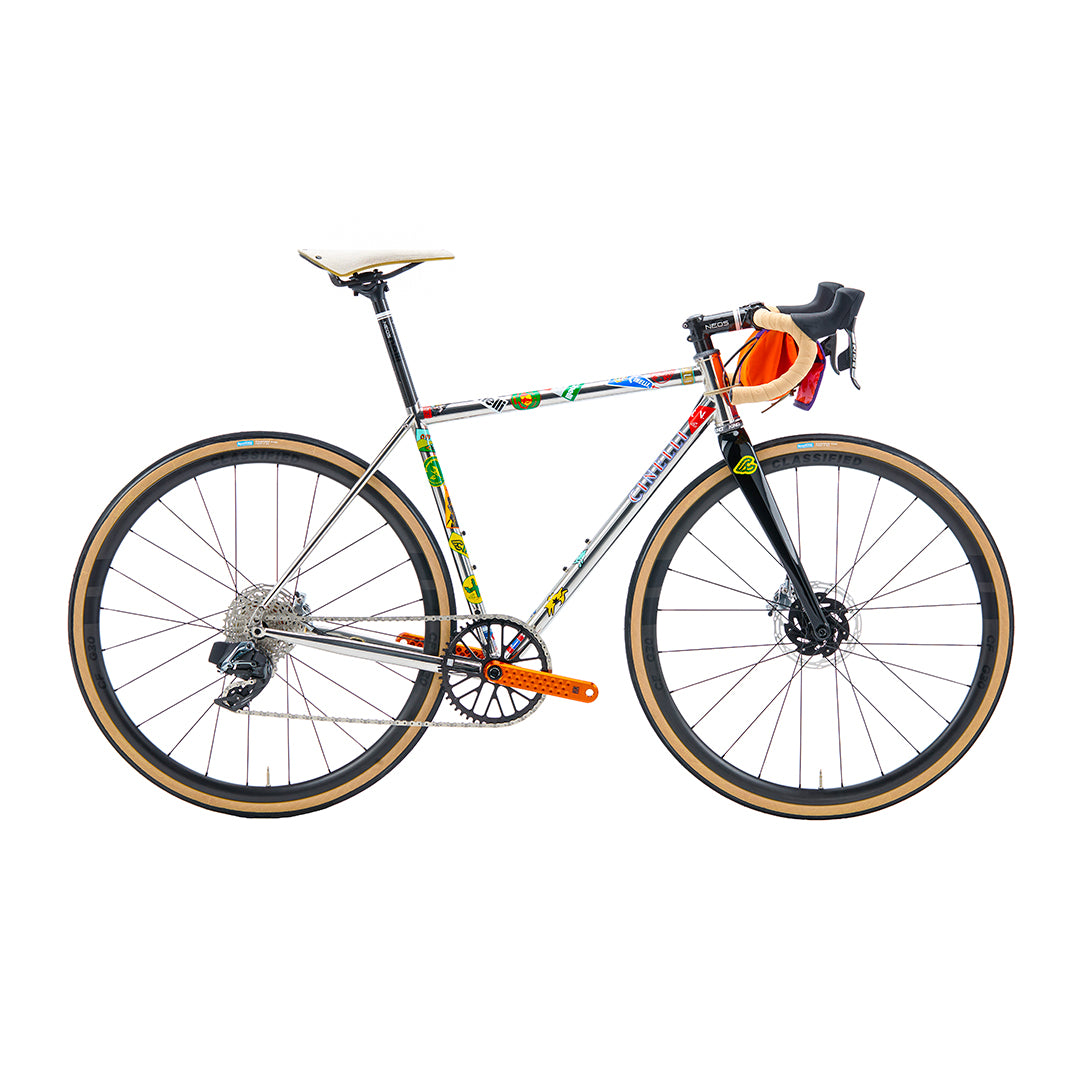 the riding experience
Riding an XCR75 is the most luxurious experience possible in the world of performance cycling. Immediate reactions of experienced riders will focus on the performance feel of the bike – rigidity and responsiveness comparable to carbon fiber – despite the more "forgiving" geometry which allows for greater wheel clearance (the bike is equipped with 32mm René Herse Stampede Pass tyres, the Golden Standard in all-road and endurance tyres). On long rides, though, the more subtle and rare "flavours" of the bicycle will emerge and riders will be able to savour the true luxury of stainless steel's ability to absorb vibrations and offer the perfect amount of elasticity that makes technical and long-distancing riding even more pleasurable.