The original design specifications of the Hobo were forged over two successive editions of the Tour d'Afrique, in 2012 and 13. Together with athletes Dario Tosi, Lucas Brunelle and Chas Christiansen our goal was to create the ultimate, indestructible, self-supported touring bike for the world's most epic adventures. Ten years on and a million kilometres on we think we've succeeded!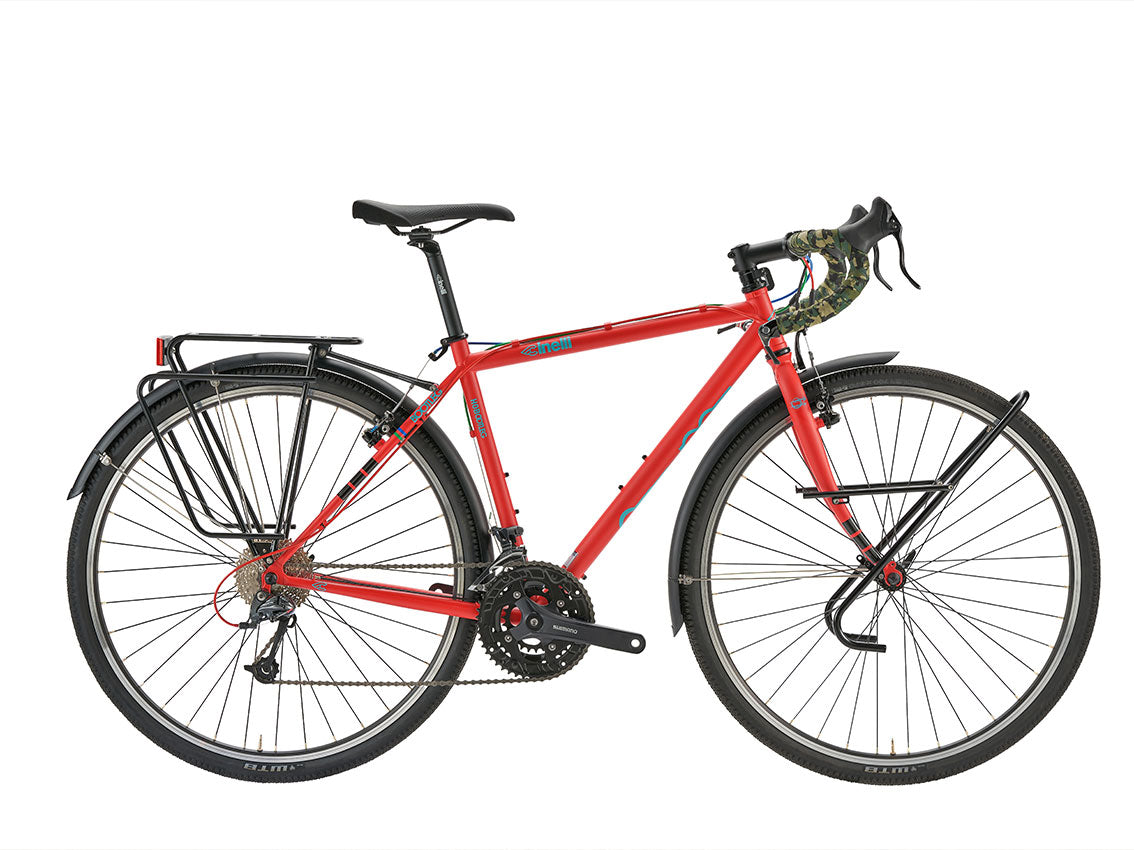 Double-butted Columbus tubes and electrophoretic paint
Meticulously fine-tuned details for the most demanding adventurers
Amongst the various details fine-tuned for the world's most demanding adventures most pragmatic and distinctive are perhaps the use of bar-end shifters as opposed to the global standard of integrated shifter and brake levers. Bar-end shifters though are less prone to damage and can, in the event of poor shifting, can switch from index to manual at any moment to ensure clean shifts (and the possibility to continue riding!) at all times.
Spare wheel spokes for on-the-road repairs
Custom bar tape with early 20th century American hobo sign artwork