How we first met #3: Eric Scaggiante and Cinelli Vigorelli "Vigorosa"
24 November 22
Eric Scaggiante is a Milan-based fashion and street photographer as well as proud owner of the Vigorelli Vigorosa (his first track bike) and the world's youngest ever finisher of the legendary unsupported endurance Silk Road Mountain Race.
We sat down with him in Milan and asked him about how him and Vigorosa met and what cycling has meant to him culturally over the last ten years.
If I'm a photographer today it's thanks to my passion for cycling, which was the first important passion of my life.
I grew up in Spinea, a small town near Venice, and always loved cycling. As a kid for me it was a first taste of independence, and of speed.
But my real passion started in around 2013 when I first discovered the world of alley cat races and fixed gear bikes which at that moment, in Italy at least, were in full boom. I was initiated into this world by the ragazzi of TrueHardcoreCycle (THC).
After discovering this world I immediately started looking to buy a track bike for myself. One day on Subito [an Italian second-hand listings website – ED] I came across a listing for a Cinelli Vigorelli Vigorosa for sale in Treviso, fully-built up, for only €560! A real deal! I was so excited I immediately counted up all my savings from little jobs I'd done and sold anything I owned that had value and managed to scrape together the money to buy it.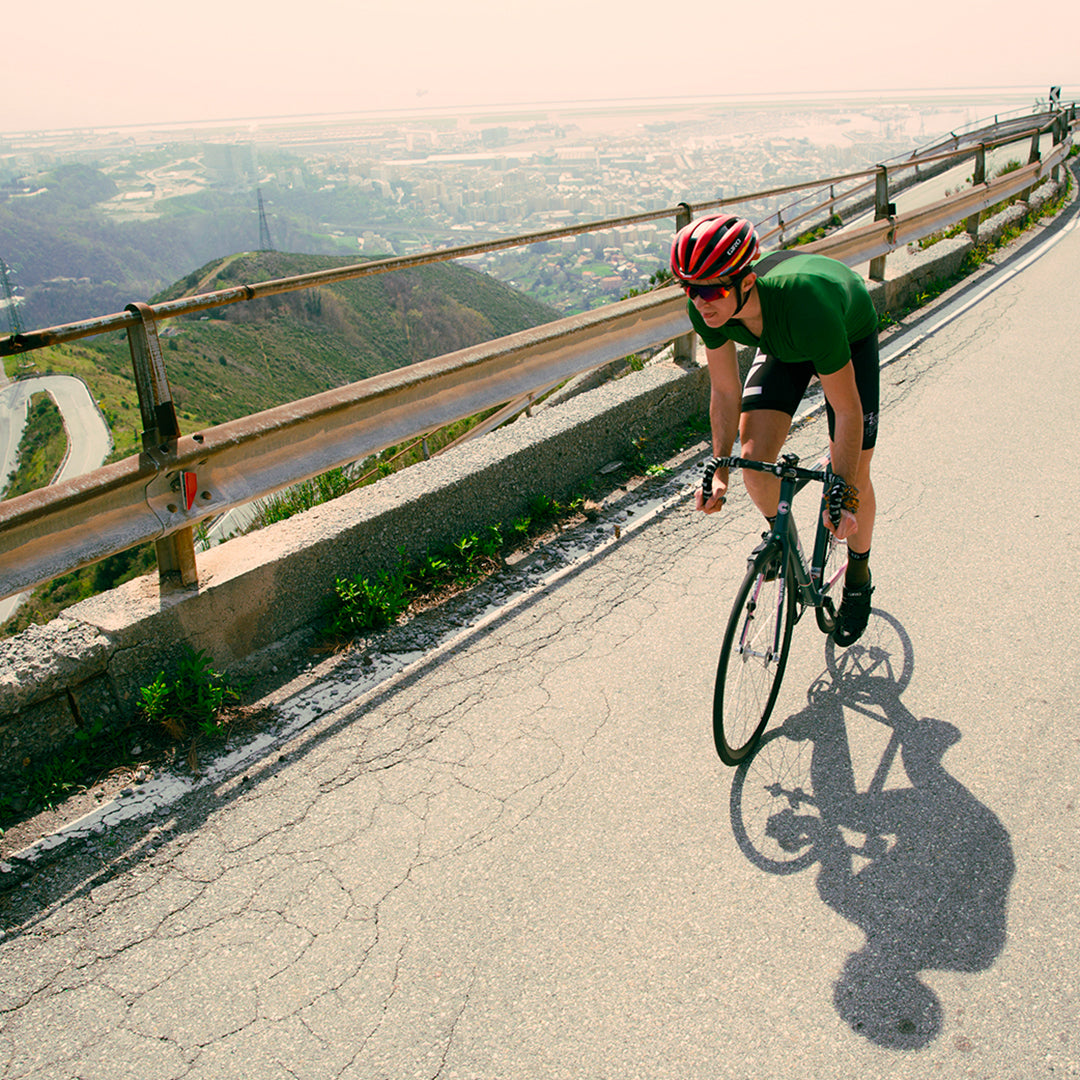 Among the most important races I rode with my Vigorelli I remember in particular my first Respvblica, Italy's greatest fixed gear hill-bombing race, organized around Genova by SCVDO.
Through this scene and its races I subsequently met another a cyclist called Cesare Pedrini, from Bologna, who at the time was preparing to ride the Transcontinental Race on a fixed-gear. Through him I discovered another new cycling world: unsupported ultra-cycling.
To cut a very long story short I too became interested in ultra-cycling and in 2019 shortly after graduating from high school I flew to Kyrgyzstan where I celebrated my 19th birthday alone in a hotel room and two days later set off to ride the Silk Road Mountain Race. The race was my personal chimera, the single most beautiful, challenging, intense experience of my life. I completed the race becoming the youngest ever finisher and, upon my return to Italy, started my first job, at 3T in Bergamo.
Soon after I quit and began my career as a photographer… But the genesis of everything was the purchase of my Vigorelli Vigorosa for €560 in 2014!
Discover more about the Vigorelli!