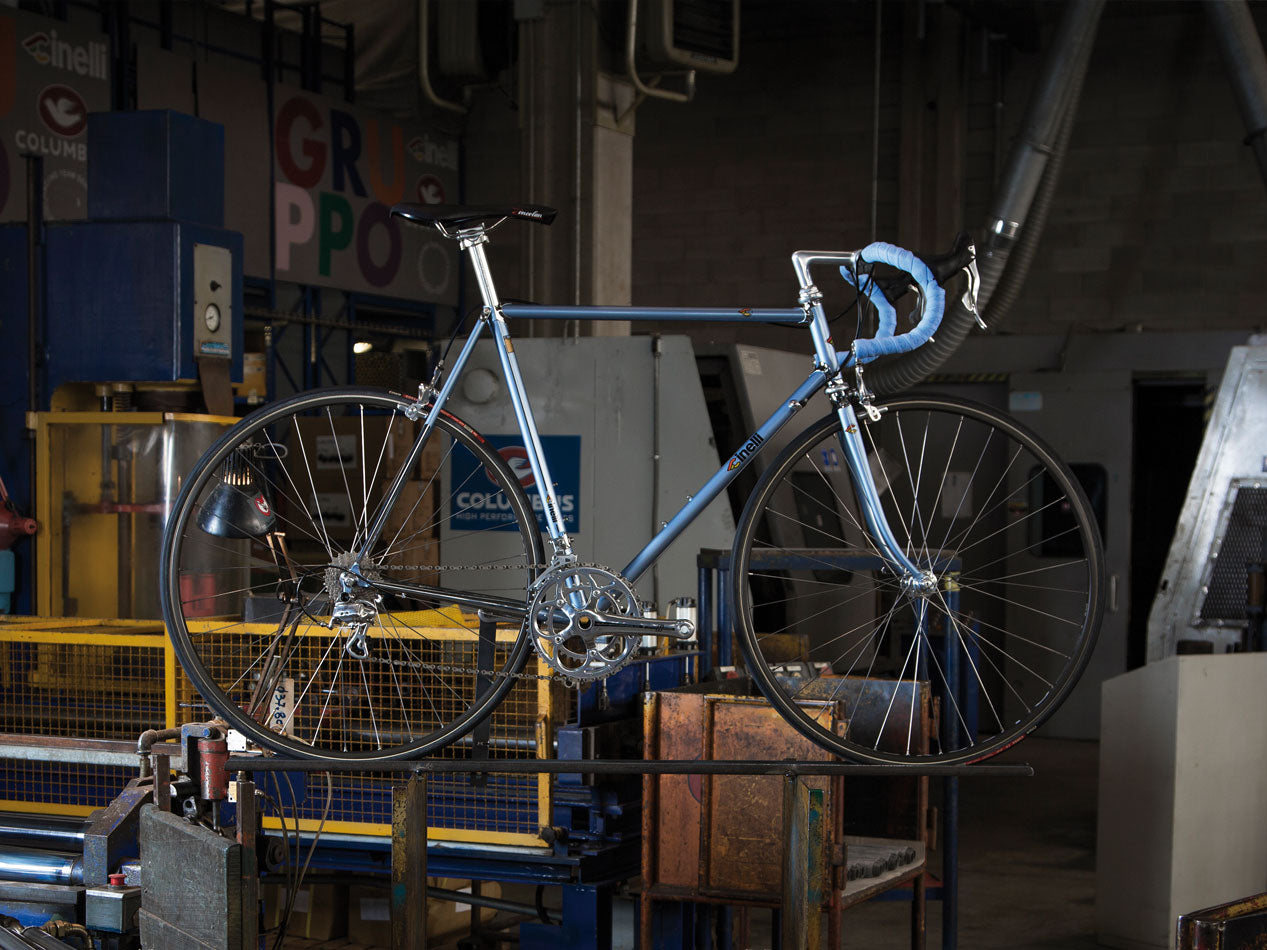 The world's most famous classic Italian racing bike
100% Made in Italy from Italian materials according to the original specifications of Cino Cinelli
Still today, 60 years after Cino Cinelli perfected the design of his legendary Supercorsa, the frame remains 100% Made in Italy from Italian materials respecting the irreverent, ground-breaking technical solutions first developed by Cino, including his sloping fork crown and fast-back seat stays.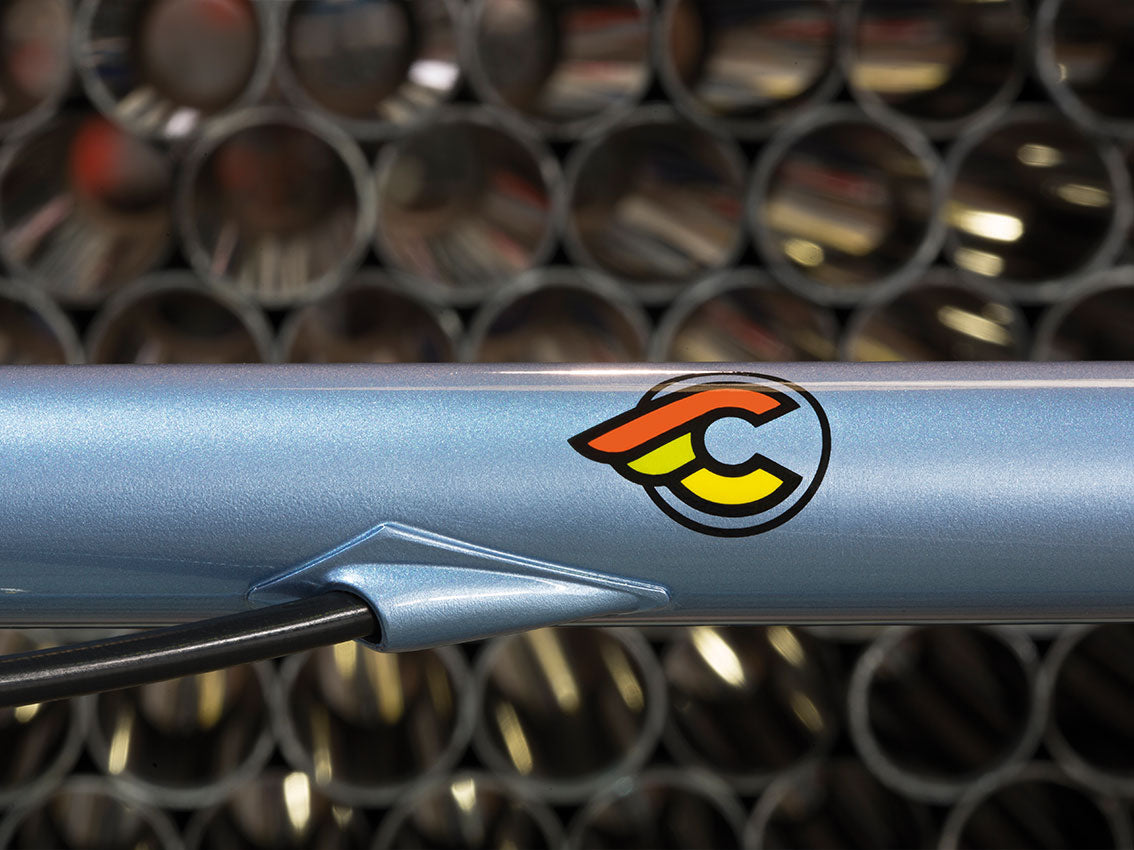 the world's first patented bottom-bracket
The Supercorsa is still made according to the original design specifications perfected by Cino Cinelli in the 1960s with two small but significant specifications, the first is the 1979 graphic scheme developed by design legend Italo Lupi in conjunction with the brand's new logo. The second, far less easy to immediately notice, is the bottom bracket. The "Spoiler" bottom bracket, the world's only investment cast bottom-bracket to ever receive a patent, was introduced in 1984, resolving the problem of accumulated condensation in traditional bottom brackets as well as representing the most compact expression of its designer, Gianni Gabella's, poetic fascination with wind and water!